CCM Artists Get Some Exposure
Written: 2 September, 2000
I work in a Wal-mart type store and the department where I work has the CD & tape section. It's been interesting to me as a fan of CCM (contemporary Christian music) to see how it gets filed and promoted in the store or on the shelves.
Despite the way that I come across here, I'm not vocal about my liking of CCM while working. In fact, I feel a little bad about that. For example, two days ago, a customer asked me if we had a section for Christian music tapes, and I showed her where they were. I should have asked her, "Did you need help finding any particular artist?" but I didn't. I should've asked that, because maybe the tape would be filed under a different section (general pop-rock, for example). Some of the CCM artists are filed under the CCM/gospel section, while some are filed under the general section. We have a vendor who comes in and stocks all the CDs and tapes, so I guess they know what they are doing.
Jars of Clay, a Christian rock band, is filed under the general pop-rock CDs. (They even have a little white board with their name on it, like other major or semi-major artists.) I don't think I realized they were a Christian band when I first saw a CD of theirs.

Third Day, another Christian rock band, also are filed in the general section at my store, as are Raze, Relient K, and The W's.
I know I've seen Sixpence None the Richer filed in the general section, but apparently they are also filed in the CCM section as well. MXPX is filed in the CCM/gospel section. (Which is kinda bizarre in a way. I mean, does this look like a "gospel" record?...)

So are DC Talk, Jennifer Knapp, Newsboys, Rebecca St. James, and Plumb, although sometimes one or two of them might somehow get put in the general section, too.

I think the first time I ever noticed CCM at the store (I've been working there for five years) is when I saw the cover of Rebecca St. James' "God" album, and thought, "Wow, she looks cool." And how odd, that such an alternative-type-looking person was filed in the CCM section.

Then I noticed Newsboys' "Take Me to Your Leader" album because it had a retro-1950s-futuristic cover, which looked unlike the kind of thing I'd expect to see on a Christian album.

Later, when Newsboys' "Step Up to the Microphone" CD came out, they were featured among the artists who appear on a machine at the store where you push the button and it plays some snippets of the album. But I wasn't really into CCM back then, certainly not into Newsboys at the time. When I saw the cover, I'd think, "This is the kind of music Goldenager tells me he likes..." (Goldenager being a poster on CBR who liked Newsboys and was knowledgeable about CCM.)
I remember that we had a P.O.D. CD before they became famous. It was a release that came out like the year before the "Southtown" CD did -- I think it was called "The Warrior EP."
I noticed once that someone had put it on the main endcap where all the best-seller CDs were. I think I might have left it there for a little bit, thinking that it might get exposure that way, but then I put it back under the "P" section in case anyone wanted to find them. Someone phoned asking if we had a CD by Poe -- and they spelled it out for me, when I wasn't sure if I'd heard correctly. Upon looking through the P's, I said that we had P-O-D, but not P-O-E. That was long before the "Fundamental Elements of Southtown" had come out.
Earlier this year, Jennifer Knapp came out with a new album.
It was cool to see that her album was also featured on the thing where you press the button and hear samples of the songs. And the CDs are filed along the side of the machine. Michelle Tumes, another CCM artist who is in the Enya style, was also featured at the same time.
A bit later, P.O.D.'s current album got the "push a button and hear samples" treatment, too. At the same time, the album featuring songs that won Dove Awards this year was also featured. I recall some teenagers were in the CD aisle once and one of them pushed the Dove Awards button as a joke and his friend said something like "turn that s*** off." I guess they associate Dove Awards with something wimpy and "gay." There have been many W.O.W. releases that highlight popular CCM songs each year, and these have also occasionally been highlighted in the CD aisle.
It's been kinda weird, though, when I'd learn about a Christian CD through, say, a Family Christian Store flyer, and then I'd go into my store's CD aisle and see the CD there! For example, one of the Newsboys recently put out a solo album, and I was surprised when I saw that not only did my store have a copy of it (only one copy) but that it was up on one of the shelves where new releases are located.
This month, there was a poster of one CCM artist on one of the main endcaps. This is the endcap that has also recently had posters promoting Kid Rock and Eminem's new albums. But this poster showed two photos of 15 year old CCM artist Rachael Lampa.

Lampa performed on The Tonight Show recently and I happened to catch a report about her on CNN's Showbiz Today as well.
Kirk Franklin's new 1NC project and Mary Mary have also appeared on the two endcaps, although perhaps Christian music by black artists is considered a little more acceptable.
Recently on this board, I mentioned getting a sampler CD at the Family Christian Store which had new songs that were heavy on the dance-pop thing, with songs by Stacie Orrico and ZOEgirl. And in another post, I mentioned the debut of a Stacie Orrico video on TV. Well, imagine my surprise a couple days ago, when I saw that the main endcap -- the one I'd seen a P.O.D. CD erroneously placed there last year -- the endcap that contains the "hot" best selling and recent CDs -- well, there was the new debut CDs by Stacie Orrico and ZOEgirl. And they were meant to be there, because there were several of them in their space. The new ZOEgirl CD was also on the new releases shelf inside the aisle.
This is just...totally amazing to me. And the really cool thing is that people probably won't even know they are CCM. ZOEgirl's CD cover looks like A*Teens or Boys N Girls United, or whatever. (Which are popular apparently.)
And Stacie Orrico's CD cover looks just like another typical dance pop teen thing.
In other words, the thing that turns people off of CCM -- the label of CCM itself -- is being avoided. It's just being put out there as music in a certain style.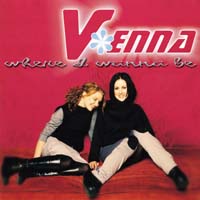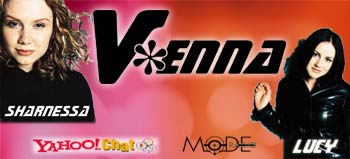 V*Enna has an album coming out on September 26th. I wouldn't be a bit surprised now if I saw it at my store.
Rebecca St. James much-anticipated new album, titled "Transform," will be released October 24th, and dc Talk's Greatest Hits is scheduled for November 21st. It will be interesting to see how visible (or not) they are on the shelves when they come out.
---
BACK TO MY JOURNAL