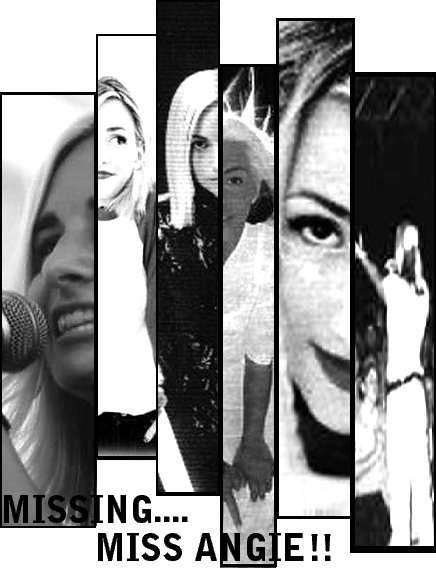 "I Love Light"
(last updated on July 7, 2003)





Miss Angie is one of my favorite singers. She has released two albums, both of them currently available quite inexpensively from Musicforce.com if you want to acquire her music. Her first album, 100 Million Eyeballs, from 1997, is only 49 cents on that website, in cassette; and her second album, Triumphantine from mid-1999, is available there on Compact Disc for only 99 cents!

Miss Angie has released only one music video so far, for her song "Lift My Eyes." Click here to view a snippet of the video, in Quicktime format. I found that link on this fanpage which also has Real Audio links to most of her songs. They also have 30 second audio samples of "Satisfied" and "Super Busy" in wav format.




This is the Yahoo Groups for Miss Angie where I am moderator. If you are a Miss Angie fan, come on by and say hello! There are also links and photos there as well.

My page with various photos of Miss Angie.

This was a page that I copied off the internet sometime back, and good thing I did so because it doesn't appear to be on the web anymore!




BACK TO MY HOMEPAGE